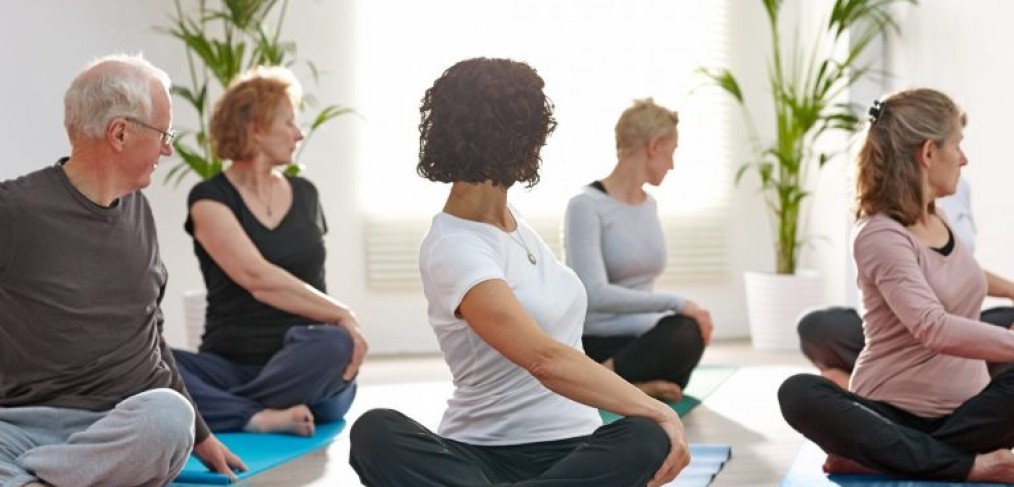 14 septiembre, 2018
by admin
Yoga Therapy & Mindfulness for Chronic Pain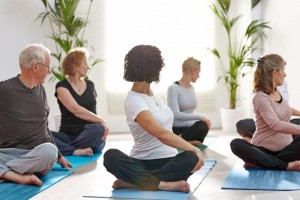 Yoga Therapy & Mindfulness for Chronic Pain
DATE13th March 2019 – 17th March 2019
TIME:10:00 am – 5:00 pm
LOCATION:220 Arlington Road Camden Town London NW1 7HE United Kingdom
Event Details
Chronic pain is rife in society. According to the British Journal of Medicine two-fifths of the UK population (around 28 million people) suffer from prolonged chronic pain conditions. Accordingly, chronic pain is one of the most prevalent health conditions in the nation and, with an ageing population, numbers are likely to rise. Although there are many treatment options, a large percentage of those who seek help still experience significant symptoms. The use of mindfulness and yoga therapy in the treatment and management of chronic pain is gaining international popularity, as evidenced by high levels of efficacy in both clinical work and in research trials. In this grounding breathing training, delivered by Raquel Chincetru, you will learn both innovative and time-tested techniques for helping others to more effectively manage their chronic pain. Raquel Chinchetru is pioneering the use of yoga therapy for chronic pain in the UK, and has spent the last three years working in the NHS using yoga therapy and mindfulness with thousands of patients with a wide range of chronic pain conditions.
This course is open to yoga professionals, physiotherapists, cccupational therapists, health and clinical psychologists, psychotherapists, medical professionals, nursing staff, and alternative therapists (or relate disciplines).
In this ground-breaking training you will learn:
What chronic pain is, and a wide range of chronic pain conditions
The most recent theories on the neuropsychophysiological mechanisms that underpin the experience of chronic pain
Research regarding the efficacy of yoga therapy and mindfulness in the treatment of chronic pain
Breathing interventions that can be applied across a wide range of chronic pain conditions
How to incorporate innovative mindfulness techniques (including Acceptance and Commitment Therapy), in conjunction with breathing interventions and other aspects of yoga therapy
How to assess physical needs and appropriate movements and yoga postures in management of chronic pain conditions, as appropriate to the unique individuals
Sensitivities and necessary precautions when using yoga and mindfulness to work with chronic pain
The relationship between chronic pain and trauma, and how to engage in integrative treatment plans
How to support the client's greater self-reliance and management of chronic pain
How to liaise with the healthcare community, and be part of a multi-disciplinary team for the management of chronic pain
About Raquel Chinchetru
Raquel works as a Chronic Pain Clinical Specialist at Pain Management Solutions, where she uses her broad skill-set to work with patients and a multi-disciplinary team of specialists to provide effective care, according to best practice and NHS guidelines. She is also the founder of her own company, BreathingBeing. Alongside extensive training in yoga therapy Raquel holds two degrees in Psychology, an MSc in Health Psychology and an MSc in Human Resources. She also holds a BA in fine arts. Currently, Raquel is completing her Professional Health Psychology Doctorate, focusing on the effectiveness of breathing interventions on adjustment to chronic pain. She completed her training in yoga therapy with the Yoga Biomedical Trust in 2004, and again with the Minded Institute in 2010. She holds a wide range of other trainings in both the sphere of psychology and yoga therapy, ranging from Acceptance and Commitment Therapy (ACT) to yoga therapy in PTSD and structural yoga therapy and extensive perinatal training in mental health.
Price: £550
Time: 10am – 5pm
Location: 220 Arlington Road, Camden, London, NW1 7HE